Therapy For People Impacted By Trauma
It's time to find the help you need to heal
Does this sound like you?
You can't complete normal daily activities, like going to work
You find it harder and harder to get out of bed in the morning
You can't focus or concentrate
You're exhausted all the time, and it never lets up
Your patience is thin – everyone is annoying you so your relationships are suffering
You can't sleep anymore
You feel keyed up or agitated most of the time – little noises or surprises can startle you
You've lost hope and faith in the world and humanity
Due to Covid-19, all current therapy sessions are conducted by video or phone on my secure telehealth system. Telehealth also gives me capacity to work with people all over the state of Minnesota.
Compassion Fatigue Is Real.
Expert Treatment for Vicarious Trauma and Burnout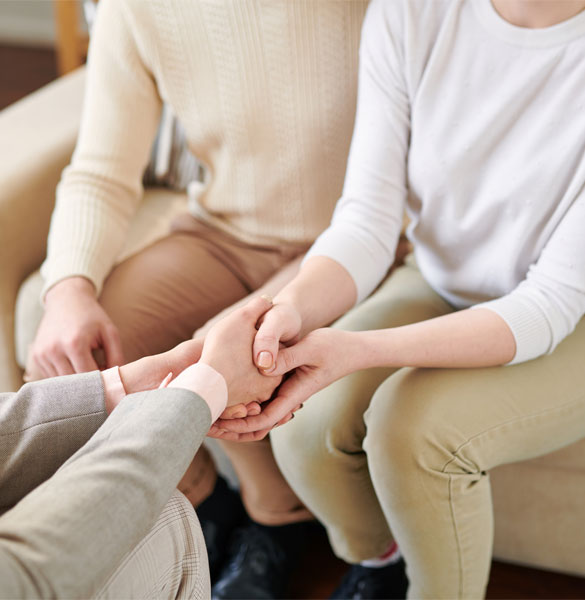 You pour yourself into your work. Day after day. Case after case. But what happens when it becomes too much to bear?
Are you:
a clinician who treats soldiers suffering PTSD?
A social worker helping children who have been affected by trauma
A teacher feeling helpless with students who go home to difficult circumstances
Professionals can experience the same symptoms from helping people who have faced trauma as those they help.
You've heard it called Secondary Traumatic Stress (STS), Vicarious Trauma (VT) or Compassion Fatigue, but let's call it what it is. After working with countless professionals, I have coined it "Provider Trauma."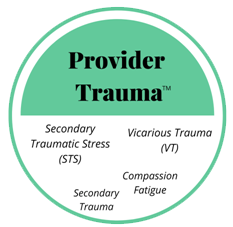 Provider Trauma: A collective term for the consequent symptoms a professional may have from helping others who have experienced trauma.
Burnout
When You Don't Want to go to Work Anymore
Provider Trauma can take a toll on providers who do not face it and deal with it. Sometimes rather than compassion fatigue, it's burnout.
What does burnout look like?
Exhaustion
Cynicism
Decreased productivity
Decreased pleasure in work
Decreased motivation
Loss of meaning in work
Irritability
Relationship stress
We've all had those days where we don't want to go to work. We'd rather do something relaxing or fun. But when those days start adding up and fatigue, resentment, and avoidance become the norm, when you start missing deadlines and making mistakes, you know burnout is affecting you.
I can help you recognize and work through job burnout.
Clinical Supervision For New Social Workers
If you are a new professional social worker, you are in one of the highest at-risk groups for experiencing the negative effects of secondary traumatic stress, or Provider Trauma.
Unfortunately, many graduates are under-prepared to manage the impact of their work.
You need a support system to help you manage the effects of stress you may experience as you begin your work as a social worker. The supervisory relationship is critical to those new to trauma work.
I am accredited with the Minnesota Board of Social work to offer individual or group clinical supervision for Licensed Graduate Social Workers, with an emphasis on relational and trauma theory.
My professional experience includes work with survivors of domestic violence, adults with Serious and Persistent Mental Illness, in-home family therapy, blended families, couples therapy, co-parenting therapy, and children and families who have experienced trauma or attachment disruption.
Case Consultation For
Therapists And Social Workers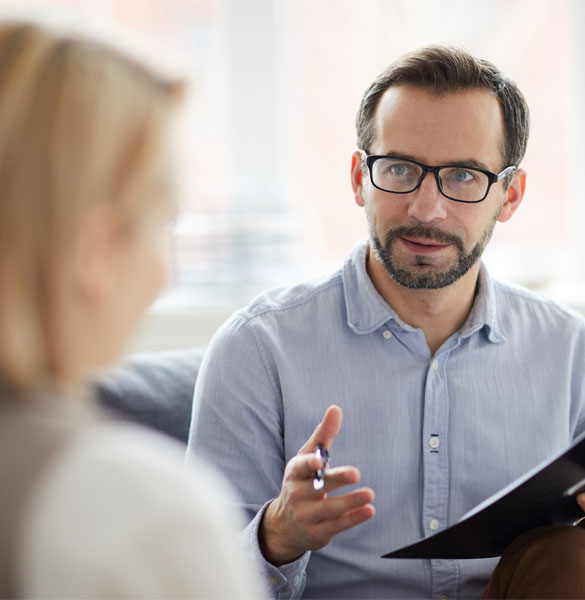 Working on a difficult case? Could you use another set of eyes?
Sometimes a simple discussion with a peer that understands your work can unlock an idea you hadn't thought of or reveal a solution that was there all along. That's why I offer Case Consultation for fully licensed therapists and Independent Social Workers.
Schedule a Case Consultation Call with me and we will review those difficult cases.
Practice Hours
| | |
| --- | --- |
| Monday : | 8:30AM - 6PM |
| Tuesday : | 8:30AM - 6PM |
| Wednesday : | 11AM - 7PM |
| Thursday : | 8:30AM - 6PM |
| Friday : | 8:30AM - 4PM |
| Saturday / Sunday : | Closed |